Archaic payroll processes don't work for people
12
million
people take out payday loans every year
$15
billion
spent annually on bank overdraft fees
67%
of millennials say that financial woes limit their productivity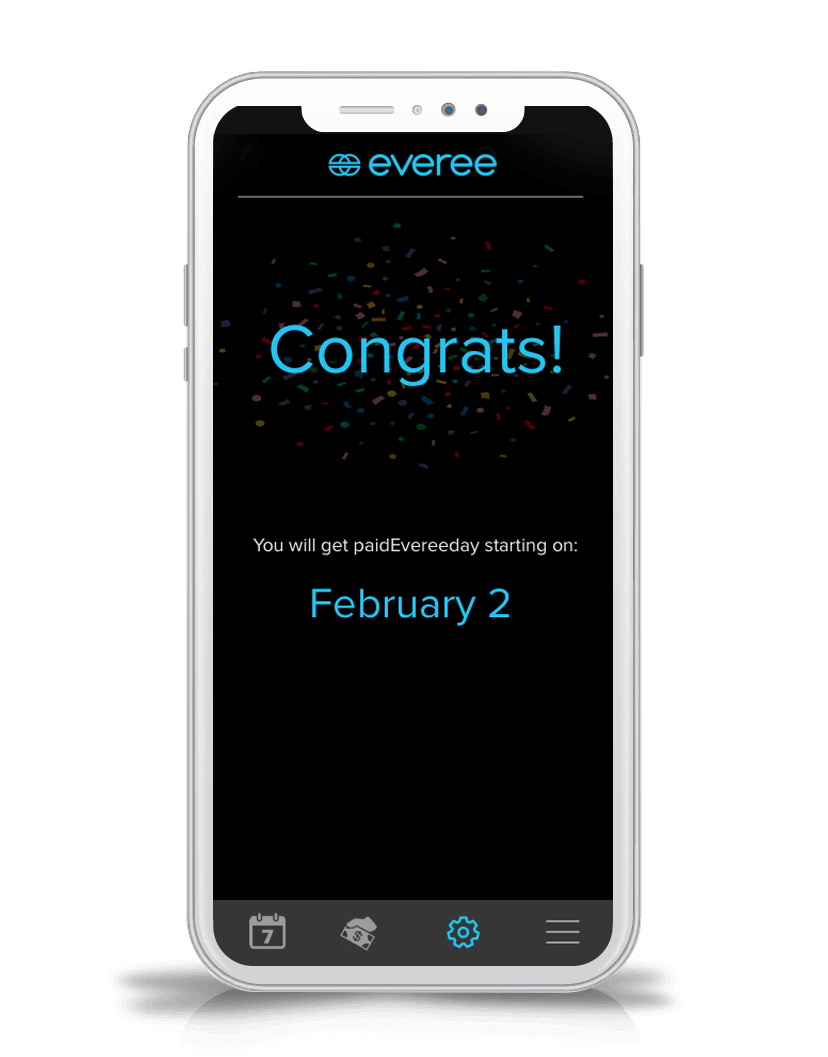 It doesn't have to be this way
Introducing Pay Your Way
Life happens. Stuff breaks. Bills sneak up on us. These moments often set off a cycle of debt. But when people are paid more often, they can better navigate the unexpected.
With Pay Your Way, employees choose to be paid daily, weekly or on your standard payroll cycle.
Best of all: You run payroll as usual
Complete easy credit approval*
Employees choose if they want to be paid daily, weekly or on the default schedule
Our platform automatically runs payroll calculations on selected dates for fast approval
We make all of the withholding payments based on payments made
We settle up on all payments made on the company's default payroll cycle
*Without credit approval, you can still take advantage of Pay Your Way by pre-funding an account for it.