Payroll made painless
Make running payroll a breeze with an easy-to-use, full-service platform.
Unlimited payrolls runs. No hidden fees.
Integrated time tracking. Easy manager verification.
Automated payroll tax filing & payments with accuracy guarantee
More frequent paydays for you & your team
See pricing
Introducing

PAY YOUR WAY

If you think free coffee is a sweet perk, easing your employees' financial stress will take morale to a whole new level. With Pay Your Way, employees have a flexible payday schedule and can choose to get paid daily, weekly or on-demand with no change to your cash flow.

Learn more
A whole new way to experience payroll
Mobile app
Run payroll on the go
With our mobile payroll app, you can verify hours and review and run payroll from anywhere. The app notifies you when there's action to take, and it provides all the necessary info up front, so you can make approvals in seconds.
Time tracking
Reliably track time and attendance
Never worry about inaccurate hours again with time and attendance tracking integrated into our platform. We make it easy for managers to review, adjust and approve hours daily, so payroll admins don't have to reconcile at the end of the pay period.
Manager verification
See issues before
it's too late
When someone logs hours that don't match what was scheduled or have other discrepancies, managers will get notified with a suggested fix to solve any issues before it's time to run payroll.
Tax filing
Never stress about payroll taxes again
We know keeping track of changing tax laws is something you don't have time for. We calculate, remit, file and report on federal, state, local and unemployment insurance taxes for you, as well as provide W2s and 1099s at the end of the year. All at no extra cost and we have a tax filing accuracy guarantee.
Reporting & accounting
Make data-driven decisions with detailed reporting
Everee was founded by CFOs who know easy-to-use reporting is critical for driving business decisions. That's why we have reports on labor cost, payroll accrual, payroll register, employee timesheet, paid time off and more, configured to your needs. We also offer a Quickbooks integration and a customizable journal entry creator to ensure you can easily export data into your accounting system.
Secure document storage
Keep employee info
current and compliant
Say goodbye to manual paperwork. Create, store and update HR documents all in one place. The most up-to-date info syncs with payroll, so costly and embarrassing mistakes won't happen.
Fast onboarding
Enjoy headache-free implementation
Onboarding with and implementing a new payroll service shouldn't take months. That's why we've created an easy process that allows your employees to quickly and securely submit their information, so you can get up and running fast.
Dedicated advisor
Make your HR and benefits offerings best in class
Get access to HR policy templates, relevant tips and tricks, and dial in and email access to our experts, who are at the ready to help you establish HR programs and navigate through any challenges. We also integrate with Employee Navigator to sync payroll data with your benefits provider.
Integrations
Keep things running smoothly
We've worked hard to build a platform that can be your one-stop-shop for all your payroll and HR needs. And we strive to provide the integrations you need when it can't be. We integrate with accounting software, hundreds of benefits brokers and ATS tools.
Currently integrate with
QuickBooks Online | Employee Navigator | ATS
Streamline your processes
Don't waste time managing multiple tools. Our all-in-one platform also includes:
Easy employee onboarding
Unlimited payroll runs and choose any payroll cycle
Secure employee HR document storage
HR to payroll automatic data sync
Payroll reminders and notifications
Automated Federal, State, Local and Unemployment Insurance withholding tax payments and filings
W-2s and 1099s
Same-day ACH direct deposits
HR document templates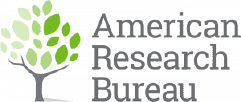 "I love offering our employees options on when they get paid to better fit their personal needs."
Todd Hamblin, CEO at American Research Bureau